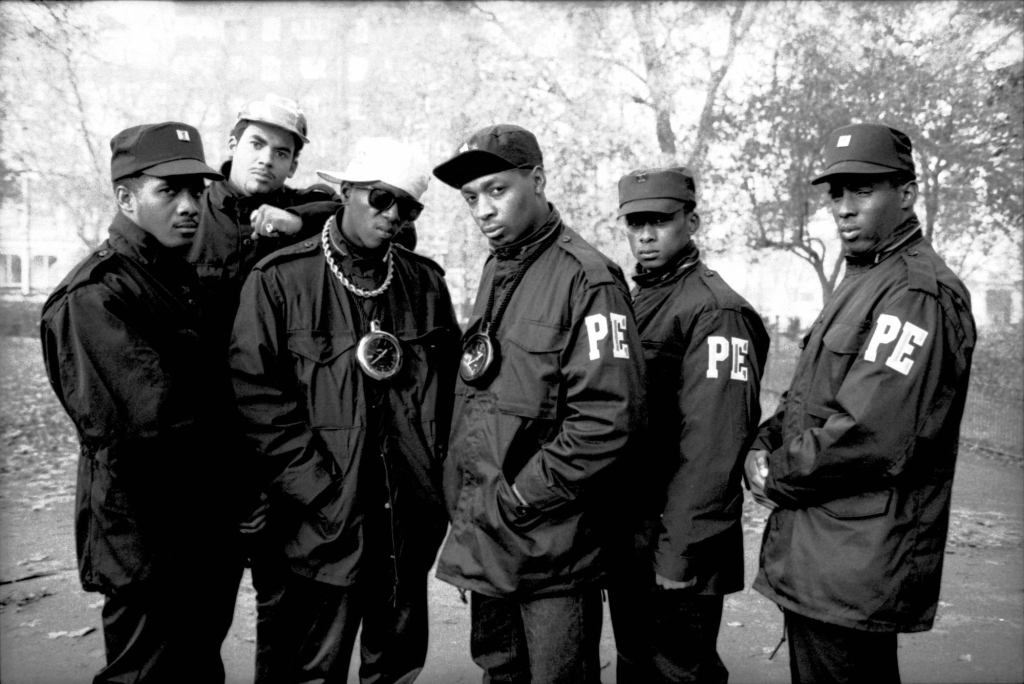 East Coast rap originated in the late 1970s and early 1980s, emerging from African American and Latino communities in New York City. It was known for its hard-hitting beats, complex rhymes, and social commentary on urban life. While West Coast rap dominated in the 1990s, East Coast rap continued to evolve with artists like Nas, Jay-Z, and Wu-Tang Clan. Today, East Coast rap remains an important part of hip hop culture. In this article, we will present a 12 Step East Coast to understanding East Coast rap.
Listen to Grandmaster Flash and the Furious Five
Grandmaster Flash and the Furious Five was one of the earliest and most influential groups in East Coast rap. Their 1982 hit song "The Message" was the first rap song to address social issues, and it set the standard for East Coast rap's socially conscious lyrics. Listen to "The Message" to get a sense of the group's innovative fusion of funk, soul, and rap.
Grasp the Significance of "Illmatic"
Nas's debut album "Illmatic" is considered a masterpiece of East Coast rap. Released in 1994, the album depicts life in Queensbridge, New York, with brutal honesty and poetic precision. Listen to tracks like "NY State of Mind" and "The World is Yours" to appreciate Nas's profound storytelling and lyrical prowess.
Pay Homage to Jay-Z
Jay-Z is one of the most successful and influential rappers of all time, with a career spanning over three decades. From his 1996 debut album "Reasonable Doubt" to his recent collaborations with Beyoncé, Jay-Z has consistently pushed the boundaries of East Coast rap. Listen to "Dead Presidents II" and "Empire State of Mind" to experience Jay-Z's iconic flow and clever wordplay.
Enter the Wu-Tang
Wu-Tang Clan was a legendary hip hop group from Staten Island, New York, known for its martial arts-inspired persona and gritty beats. Their classic debut album "Enter the Wu-Tang (36 Chambers)" is a must-listen for any East Coast rap fan. Check out "C.R.E.A.M." and "Protect Ya Neck" to witness the group's raw energy and lyrical prowess.
Explore the Classic Beats of Dr. Dre
While Dr. Dre hails from the West Coast, his beats have influenced East Coast rap in profound ways. From his production on Snoop Dogg's "Doggystyle" to his collaborations with Eminem, Dr. Dre's signature sound has become a staple of hip hop culture. Listen to "Nuthin' But a G Thang" and "Still D.R.E." to appreciate the timeless appeal of Dre's classic beats.
Discover the Roots of Gangsta Rap
Gangsta rap emerged in the late 1980s and early 1990s as a subgenre of East Coast rap. It was characterized by its explicit lyrics, references to drugs and violence, and gritty street realism. Listen to N.W.A's "Straight Outta Compton" and Ice-T's "Cop Killer" to understand the rebellious spirit of gangsta rap.
Embrace the "Golden Age" of Hip Hop
The late 1980s and early 1990s are often referred to as the "Golden Age" of hip hop, when East Coast rap was at its peak. It was marked by the emergence of iconic artists like Public Enemy, A Tribe Called Quest, and De La Soul. Listen to Public Enemy's "Fight the Power" and A Tribe Called Quest's "Electric Relaxation" to experience the vibrant diversity of this era.
Understand Biggie's Legacy
The Notorious B.I.G., also known as Biggie Smalls, was a larger-than-life figure in East Coast rap. His tragic death in 1997 cemented his status as a legend, but his impact on the genre remains timeless. Listen to "Juicy" and "Hypnotize" to appreciate Biggie's infectious flow and charismatic personality.
Appreciate the Art of Freestyling
Freestyling is an essential part of hip hop culture, and East Coast rap has produced some of the greatest freestyle rappers of all time. From Big L to Big Daddy Kane to Black Thought, these artists showcase their lyrical prowess and improvisational skills on the mic. Listen to Black Thought's epic freestyle on "Flex" to understand the artistry of this craft.
Explore the Influence of Jazz
Jazz has always been an important influence on East Coast rap, from the sampling of jazz records to the fusion of jazz and hip hop styles. Artists like Digable Planets, The Roots, and Guru's Jazzmatazz project have pushed the boundaries of this fusion. Listen to Guru's "Loungin'" and Digable Planets' "Rebirth of Slick (Cool Like Dat)" to experience the smooth groove of jazz-influenced East Coast rap.
In conclusion, East Coast rap is a rich and diverse genre that has had a profound impact on hip hop culture. From Grandmaster Flash to Kendrick Lamar, the genre has produced iconic artists, classic albums, and timeless beats. By following this 12-step guide, you can deepen your understanding and appreciation of East Coast rap and keep the tradition alive for future generations.