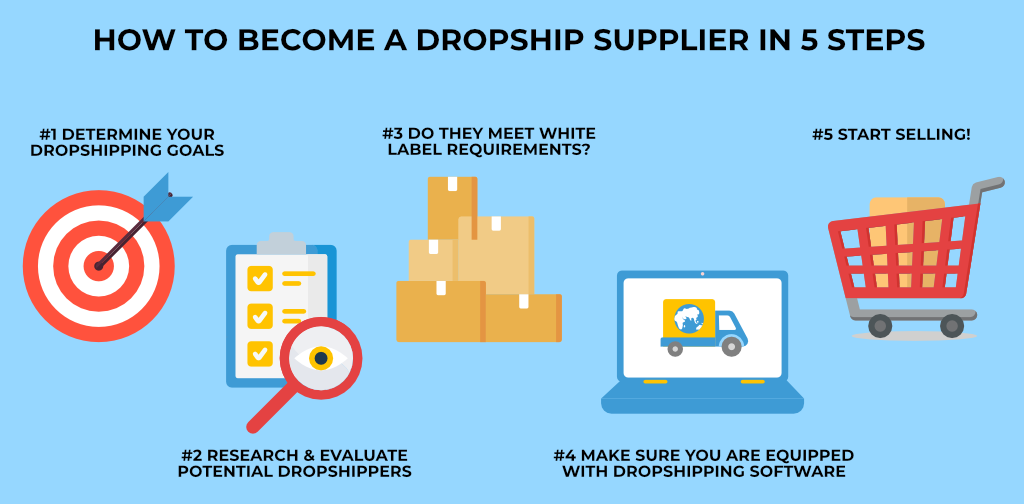 Dropshipping is a popular business model for those who want to sell products online without managing inventory or shipping. However, finding a trustworthy and reliable dropshipping supplier is crucial for the success of your business. In this article, we will explore the us dropshipping suppliers, their features, and what makes them stand out.
1. AliExpress
AliExpress is a popular dropshipping platform that connects buyers with suppliers from all over the world. The platform has a large selection of products and vendors that offer competitive prices. One of its standout features is its free shipping option, which makes it attractive to customers. However, shipping times can take longer, and quality control can be an issue. It's essential to be diligent in choosing the right supplier, and AliExpress's rating system can help you find trustworthy vendors.
2. Oberlo
Oberlo is a dropshipping platform that specializes in the Shopify ecosystem. It provides an easy-to-use interface that integrates with your Shopify store, allowing you to import products and fulfill orders most efficiently. Can communicate with suppliers directly and track your sales and fulfillment statistics. However, unlike AliExpress, Oberlo has a smaller selection of products and suppliers, limiting flexibility in choosing what to sell.
3. Wholesale Central
Wholesale Central is a free directory of wholesale suppliers and products, with a focus on the US market. The platform connects merchants with reliable and reputable suppliers across an extensive range of categories, including clothing, electronics, and home goods. It also provides helpful resources for merchants, including product news, featured suppliers, and tools to help you search and compare suppliers. The downside of Wholesale Central is that they do not offer direct communication with the supplier, and you must contact them through their contact information.
4. Dropship Direct
Dropship Direct is a US-based dropshipping supplier that offers a wide array of products, including cell phone accessories, clothing, and home goods. The platform offers a wide range of features including automated inventory updates, blind shipping and offers a 14-day trial period during which you can test out their service. However, Dropship Direct charges a monthly fee for using their service, which may be a downside if you are just starting with your dropshipping business.
5. SaleHoo
SaleHoo is a popular dropshipping platform that provides users with access to thousands of pre-vetted suppliers. It has a great feature with a supplier directory that providing detailed information about the supplier, its products, shipping options, and customer reviews. It also offers daily deal updates that give you access to new and discounted products. However, SaleHoo is also subscription-based, and it is one of the more expensive platforms compared to the other options.
Finding a reliable and trustworthy dropshipping supplier can be challenging, but with the right research, you can reduce the risk of issues down the road. AliExpress, Oberlo, Wholesale Central, Dropship Direct, and SaleHoo are all excellent starting points in your search. Each platform offers its benefits and limitations, and it is crucial to identify your business' needs and prioritize the features that matter most. Choose wisely, and you'll be on your way to building a successful dropshipping business.